Old Blue Mountain
Summary
You've heard of Old Speck and Saddleback, but have you ever explored between the two. Often considered Maine's least traveled section of the Appalachian Trail, the 40 miles in between Grafton Notch and Rte 4 is home to a handful of mountains that clock in just below 4000 feet. Old Blue is one of these mountains. Rising steeply from Black Brook Notch, just north of Andover, Old Blue is a challenging ascent with most of your calories burned in the first mile. With limited views at the summit, this is truly a hike for people who like hiking. Solitude and serenity are the payoffs for this hike, not glory and views.
Location
To access Old Blue Mtn from the South, head to Black Brook Notch on South Arm Road, north of Andover, Maine. Click on the link below for map directions.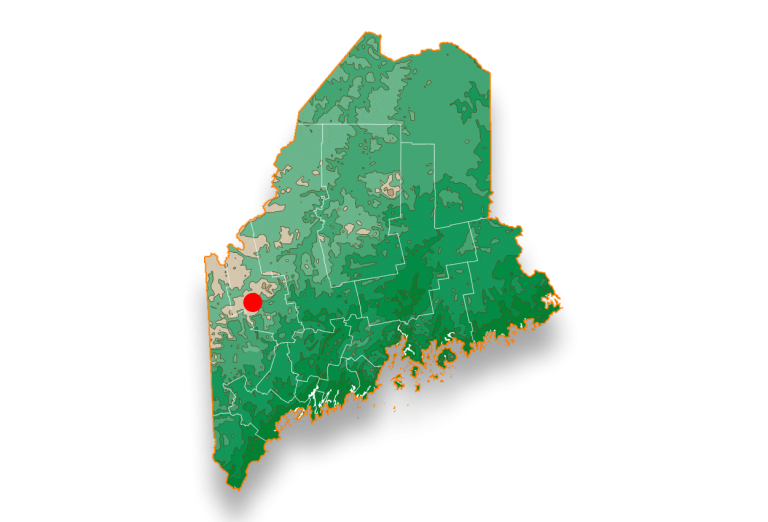 Pairs best with
For this steep challenge, we recommend a hydration play with a 19.2 ounce Logger Road. From the trailhead, you'll gain about 1000 of elevation in less than a mile. Surely a low ABV staple like Logger Road is a necessity to replace the hard-earned calories that you'll burn right off the bat. This 3.9% Lager is crisp cool and not overbearing. Pro tip: Haul a lime slice up to the top to garnish beer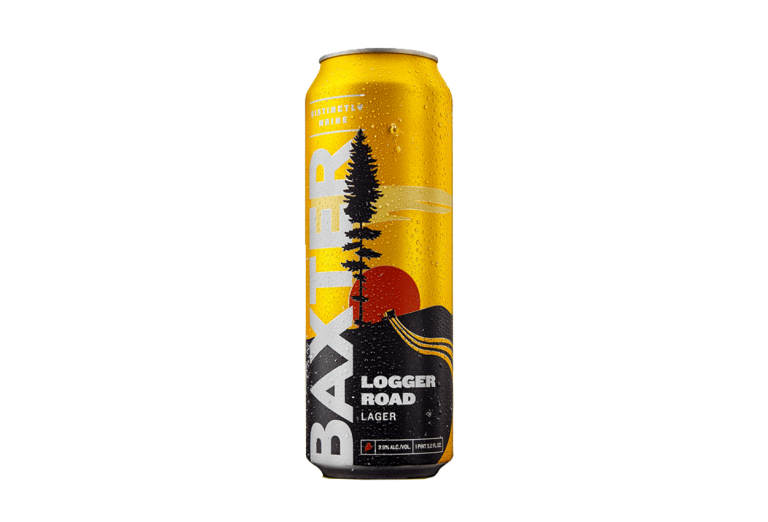 Hike Instructions
1) Drive to Black Brook Notch on South Arm Road (7 miles North of Andover, ME). There is a small dirt turnoff on the right side of the road as you head north with space for a few cars. This is where the AT crosses the road (Photo 1). Click link above for directions. Don't forget to fill up your water bottles here at the road as there will not necessarily be reliable water sources on your hike.
2) This hike begins with a figurative slap to the face. Pro's – you will get your blood pumping almost immediately. Con's – slaps to the face hurt. In the first mile of this hike, you'll gain over 1000 ft of elevation, with most of that coming in the first half-mile. Steep natural faces are complimented at times with hand-built stone steps (Photo 2) or ever iron rebar at times (Photo 3). (Dogs might need help with some of these features)
3) Around the .6 mile mark, you will have already gained 800 ft. A viewpoint of Black Brook Notch to the west will give a good sense of your accomplishments thus far (Photo 4).
4) Having crushed most of the vertical in this hike right off the bat, the remainder of the trail to the summit is actually a somewhat modest affair with just a short section of strenuous vert near the summit. For the most part, this trail strays throughout the deciduous elevations of the mountain before heading up into the conifers above about 3000 feet. The leaves had not popped yet in mid May, but by summer, expect this to be a heavily wooded trail(Photo 5).
5) The final push to the summit is steep but not as steep as your first few steps off the road 2000 feet below. Just over 3500 feet, this summit is not a barren peak but one covered in 3 foot high scrub, or "Krummholz" (Photo 6). Nonetheless, there is still a rock or two to sun bathe on and plenty of views to make it worth it. To the South you can see the Baldpates, Old Speck, and even Mt. Washington and the Presidentials in the distance (Photo 7). This is not a hike for 'glory hikers'. You won't get a summit selfie here for the ages, nor will your friends be impressed that you hiked 3500′ Old Blue. But if you relish in personal achievement and solitude, then this is the hike for you. This is a hike for people who like to hike!
Hike Specs
Old Blue is a hike for people who like to hike
Hike Distance: 2.6 miles each way
Bottom Elevation: 1449ft
Top Elevation: 3580ft
Grade: Very very steep at the start. Mellows throughout the hike. Short steep section just below summit.
Difficulty:: Strenuous/Moderate