Goose Eye
Summary
In between Sunday River and Old Speck lies one of Maine's most rugged and often overlooked mountain ranges. The Mahoosuc Range stretches from the NH border all way to Grafton Notch in Maine. A myriad of nearly-4000 ft peaks and deep mountain valleys predominate the landscape. Among them is one of the lesser traveled peaks in the region, Goose Eye. The Wright Trail approaches from the east, beginning at the Bull Branch Rd. Trailhead. Featuring moderate climbs and A+ views, Goose Eye is your best chance at getting close to 4000 feet without seeing a soul.
Location
To access the Wright Trail, head east on the Sunday River Road off of Rte 2 in Bethel. Head to Frenchman's Hole and turn north onto Bull Branch Rd. Click below for directions.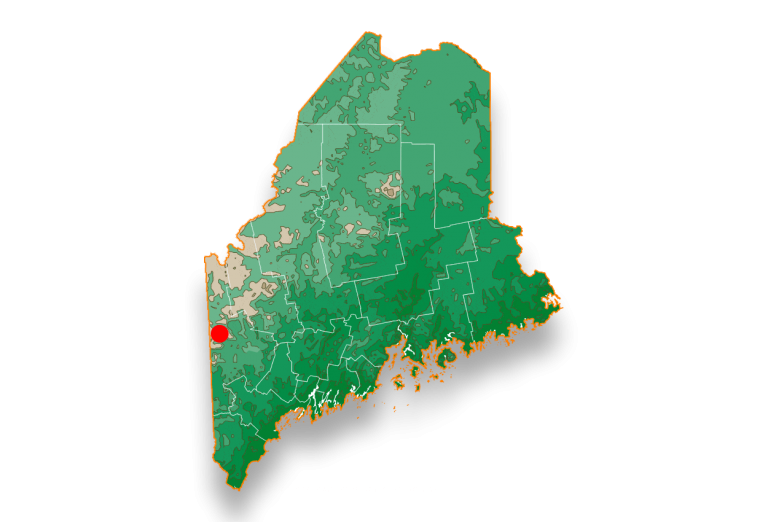 Pairs best with
Put your phone on airplane mode for this hike. Fittingly, we recommended bringing along a can of 'Out of Range' for the summit. This light-bodied blueberry summer ale is a refreshing pick-me-up on a sunny day. Light in complexion, this is a simple beer with a noteworthy flavor. It's a perfect companion for a work out, or as a reward for hard-earned-miles.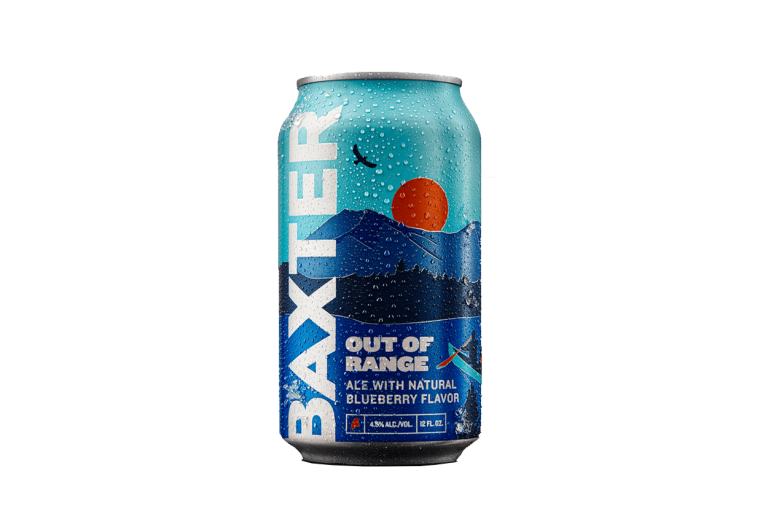 Hike Instructions
1) Head to Bull Branch Trail Head (near Frenchman's Hole, Newry). Click link above for directions
2) Begin hiking at the trail head (Photo 1). Familiarize yourself with your surroundings. This is a strenuous 8+ mile hike (depending on which peak you end at). To start, you will be following Goose Eye Brook along a fairly wide hiking trail (Photo 2).
3) As you continue up the valley (along the brook) the pitch of the trail increases. Expect a number of different water crossings of the brook (Photo 3). Depending on the time of the season or recent rain, some of the crossings require a bit of creativity in order to keep your feet dry. Just before the final brook crossing, you will see the Goose Eye Brook campground on your right (Photo 4). This is one of the final reliable brook crossings before heading up the steep north facing wall of the mountain ridge. Make sure to fill up your water bottles here in dry conditions.
4) As we scaled the steepest section of the mountain, we came across some deep pockets of snow that slowed us down(May 1, 2021) (Photo 5). Punching out onto the ridge affords amazing views to the northeast toward Old Speck, Sunday River Whitecap, Puzzle Mtn, and the Baldpates (Photo 6).
5) Another .25 miles of so of exposed ridge hiking (Photo 7) brings you to the first peak of Goose Eye! From here, enjoy unobstructed views in all directions. The White mountains make quite the impression as you pan to the south (Photo 8). At 3300 feet, you are still about 1.2 miles to Goose Eye's west peaks (elev. 3862). Due to snow cover, we decided to call it a day at the prominence, just shy of Goose Eye's east peak. The dogs agreed with the decision! (Photo 9).
Hike Specs
Goose Eye is a paradise for those looking for solitude. Check out our hike specs below
Hike Distance: 3.5 miles each way (to just shy of east peak – 4.8 miles each way to west peak.)
Bottom Elevation: 1271 ft
Top Elevation: 3340ft (East peak is at 3780 and west peak at 3862)
Grade: Moderate throughout. Ridge hiking at the top
Difficulty: Moderate